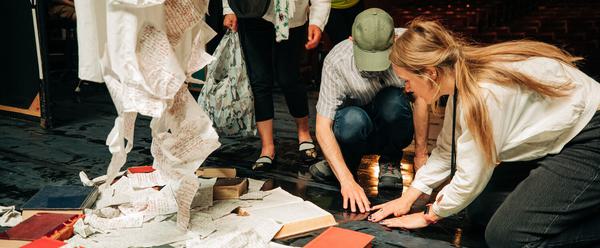 We are fully committed to ensuring that all individuals have access to our programme of work. We are engaged in a number of initiatives and partners to ensure we are working strategically to achieve better representation across audiences, staff and artists. Our overall ambition is to achieve greater inclusion across the following priority groups:
Priority Groups
People from ethnic minority communities
Disabled people
People from socio-economically disadvantaged backgrounds
People from rural and remote areas
Gender and sexually diverse people
People using Gaelic, Scots languages and BSL
This is reflected in our programme and in the following examples of our current initiatives.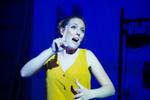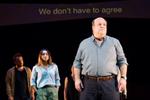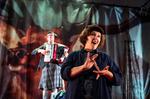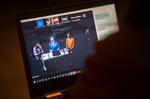 Accessible Performances
We have aimed to offer integrated BSL interpretation for all of our productions since 2019. We are also aiming for each production, at each venue, to have an audio described performance, a touch tour, a captioned performance, and a visual guide available in advance with a breakout space at the performance.
We are also continuing to trial the use of subpacs in some of our shows, which is a form of transformative wearable audio technology that converts sound into high fidelity vibrations for deaf and hard of hearing audiences. 244 people accessed SubPacs during our Futureproof Festival in 2018, and in 2019 we made them available for Them! and Dear Europe.
Contacting us about accessible performances:
t: +44 (0)141 221 0970
e: access@nationaltheatrescotland.com
Our office is open from 10.00am – 6.00pm, Monday to Friday. If you are calling or emailing outside of these hours, please leave a message with your contact information and we will respond as soon as possible.
Each production will have a dedicated Access Page with a list of the production's accessible performances, and details on how to book accessible tickets.
To keep up to date with our accessible performances, you can sign up to our Access Newsletter here.
Header: Burn Touch Tour, Andrew Perry.