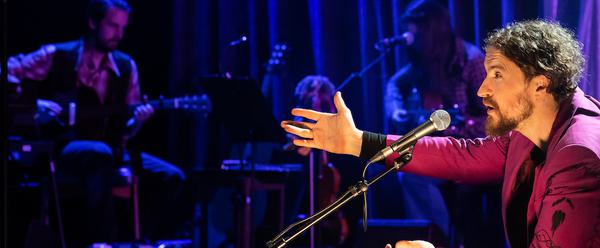 Our mission is...
To make extraordinary, relevant theatre by, with and for contemporary Scotland.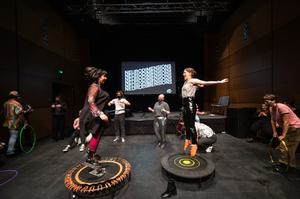 WHY WE DO IT

We have a renewed and urgent understanding that the live and communal nature of theatre has a particular power to spark joy, make our hearts race and connect us directly with those around us. We believe in the power of stories to bring people together in uncertain times. We want:
• To create a greater sense of connectedness throughout Scotland.
• To catalyse connections between people from across the country and around the world.
• To make an impact for more people - as communities, audiences and artists – through relevant and representative theatre making.
• To expand those who feel National Theatre Scotland is for them, through the opening-up of safe and welcoming spaces for dialogue.
HOW WE DO IT
We will take a leadership role in changing the way theatre is made – who makes it, who it is for and how it is defined.
• We will make extraordinary theatre, governed by bold artistic choices, to expand beyond our current audience.
• We aim to become an exemplary cultural institution for current times, growing our international reputation for excellent work and working practices.
• We will represent Scotland on the world stage, forging new international partnerships and ways of working.
To find out more about why we do what we do please read our strategic plan
---
---
Header: The Panopticon, Mihaela Bodlovic.