Dear England, we're coming!
Latest
23 Feb 2023
News Story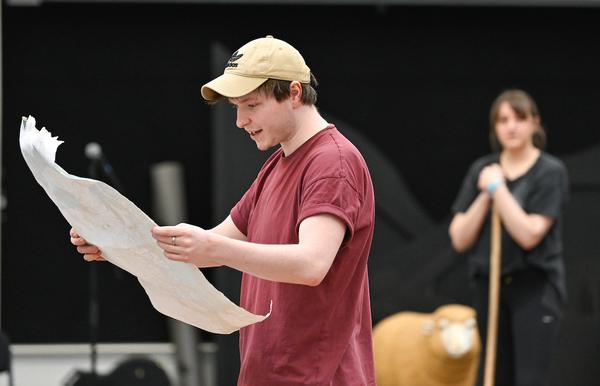 We are back on the road soon, and in 2023 we will be extending our Scottish tours again with partners and presentations in England, visiting Newcastle, Liverpool, Coventry and Brighton.
It was announced today that Kidnapped - a swashbuckling rom com adventure, will be arriving at Brighton Festival at the end of our tour, from 18 to 20 May 2023. This final festival showing follows English tour dates at Northern Stage in May.
Adapted for the stage by Isobel McArthur with Michael John McCarthy, this Kidnapped… is a riotous re-telling of Robert Louis Stevenson's adventure.
Dracula: Mina's Reckoning, our thrilling gothic production set amid the wild beauty of the landscapes of the northeast Scotland, written by Morna Pearson and directed by Sally Cookson is coproduced with Aberdeen Performing Arts is also being presented in association with Belgrade Theatre, Coventry. Dracula… will arrive south of the border this October with a run at Liverpool Playhouse in October 2023, with dates at Belgrade Theatre, Coventry to be announced.
And our Associate Artist, Hannah Lavery with Director Natalie Ibu are giving voice to young people with Hannah's timely new play,Protest.
Produced by English partners Fuel and Northern Stage alongside Imaginate in association with National Theatre of Scotland, Protest opens at Northern Stage in Newcastle in May 2023, before touring to Edinburgh International Children's Festival, and onward touring across Scotland.
Photo showing Ryan J Mackay in rehearsals for Kidnapped, photo credit Julie Howden.