Cast announced for Protest
Latest
29 Mar 2023
News Story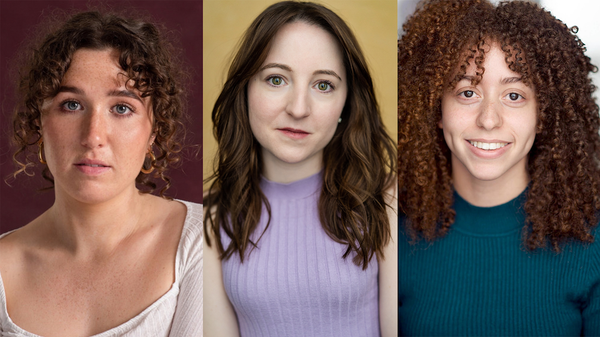 We are delighted to announce the cast for Protest, Hannah Lavery's new production, celebrating youth activism, which opens at Northern Stage, Newcastle, and tours across Scotland from 09 May to 02 June 2023.
Protest is a bold three-hander which features Tamara Fairbairn, Esmé Kingdom, and Kirsty MacLaren as three young girls, exploring what it takes to make a difference, the power of friendship, and the importance of believing in your own voice.
Scotland tour dates include a run at the Edinburgh International Children's Festival and performance dates at the Lemon Tree, Aberdeen, Perth Theatre, the Byre Theatre, Mareel, Shetland, Orkney Theatre, Eastwood Park Theatre, Lanternhouse, Cumbernauld and Tron Theatre, Glasgow.
Tamara Fairbairn will take on the role of Jade. Tamara was nominated in the Newcomer category at the Offie Awards in 2022 for her performance as 'Marjory' in The Moors at The Hope Theatre.
Esmé Kingdom makes her professional acting debut as Chloe.
Kirsty MacLaren plays the role of Alice. Kirsty's credits include the Olivier Award winning Our Ladies of Perpetual Succour for the National Theatre of Scotland and Live Theatre. She was nominated for an Olivier Award for Best Supporting Actress for the role. Kirsty can be seen appearing in Series 3 of The Crown (Netflix), playing the role of Violet.
Writer Hannah Lavery said: "It felt important to write a play for young people which offered hope. We are living in such tumultuous times that can leave us all and especially young people with a sense that we have no agency to inspire and create change. So, I wanted to celebrate those young people who within their local communities, within their schools, families and friendship groups are working to make their world a better and fairer place for us all."
Protest is co-commissioned and co-produced by Fuel, Imaginate and Northern Stage in association with National Theatre of Scotland.