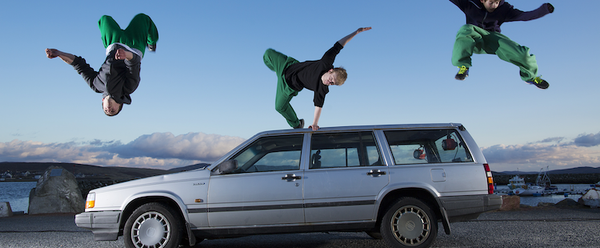 Welcome to our Residencies page, where you can learn about our current residency call out and find out about our 2022/23 cohort of residency artists and their projects.
In 2023/24, we are offering four residencies, focused on writers, artists from the Highlands (in partnership with Eden Court), artists working with communities in North Glasgow and Disabled artists.
To learn more about 2023/24 residencies and how to apply, click here
If you or your ideas don't fit these opportunities, then please submit them via our New Ideas Portalwhich is open year-round to any artist/collective or company in Scotland, to pitch an idea or work for commission/development or production opportunities/support.
You can also join our mailing list to be kept up to date with the latest free and paid opportunities.
---
Our 2022/23 Discover and Develop Residency Artists
Our 22/23 Residencies were focused on work that explored climate justice (such as climate change, natural environment, sustainability, conservation, communities on frontline/ being hit hardest with extreme changes in environment) and work that is joyful and uplifting for audiences.
We were also looking for ideas that had the potential to tour rural and remote village hall locations across the whole of Scotland and/or incorporated digital technologies to align with our mission statement to create 'Theatre Without Walls'. 
Our 22/23 Residencies was supported by the Esmee Fairbairn Foundation.
Discover Residencies
The 2022/23 Discover Residency Programme offered eight artists the opportunity to begin the initial development stage of a brand-new seed idea.
Meet Our Discover Artists

Theo Seddon

Kal Sabir

Chinyanta Kabaso

Cara Silversmith

Theiya Arts Dance Collective

Libby Odai

Jideofor Muotune

Jack MacGregor
---
Develop Residencies
The 2022/23 Develop Residency Programme offered 4 artists the opportunity to build and deepen relationships with us, through the offer of a longer, more in-depth period of exploration of an idea.
Thulani Rachia

Lorna MacBean - Hammer Acts

Etzali Hernandez- Hammer Acts

Lou Dear - Hammer Acts

The Honey Farm

Zoë Bullock
---
My Residency at National Theatre of Scotland