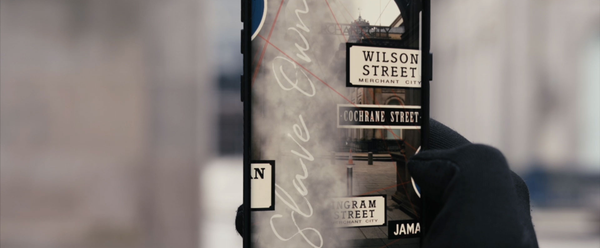 Speak to our team
If you are having problems downloading or using the app after following these steps, please contact our team using live chat or email boxoffice@nationaltheatrescotland.com
Live chat support will be available daily, 10.00am - 6.00pm on our website.
Minimum requirements
Minimum mobile specs: iPhone 6S and above and Android 8 and above.
The App may not run optimally on older Android devices due to limited processing power.
Minimum hardware requirements apply. Your phone must have a gyroscope and camera to run the App.
A fully charged battery is recommended. Battery packs for older phones may be required.
Wired headphones are recommended.
Turn on aeroplane or do not disturb mode. You cannot go back if you miss something so phone calls etc. may hinder your experience. To pause the experience, you can go to your phone's Home Screen. If you quit the App entirely it will go back to the start of the route and you will have to start again.
Location
As the app is location based, it can only be fully experienced by walking around the Merchant City.
The app takes you on an approximately 1.5km walk on pavements. The route goes over some uneven surfaces.
Whilst using the app, we recommend comfortable shoes and appropriate clothing. On colder days gloves may be useful, as you will be holding your phone in the open air for the entire experience.
The nearest public toilets to the app route are at St. Vincent Place, Queen street and Central Station.
Safety Information

The app takes you on a self-led walking tour of Glasgow's Merchant City, with a soundtrack played through your headphones and an Augmented Reality visual experience on your screen. The route follows mostly main roads and busy areas but does also take in some quieter streets and lanes.
We recommend that audiences experience Ghosts during daylight hours.
Ghosts is solo app experience, but you may wish to undertake it in pairs or small groups. Follow current Scottish Government COVID-19 guidelines and meet a maximum of 6 people from 6 separate households outside. Remain 2m apart from those outside your own household.
Be aware of your surroundings and alert at all times. Walk on pavements, use pedestrian crossings, check for traffic, look ahead for hazards. Keep your headphone volume at a suitable level so you are still aware of your surroundings.
Please make your own safety a priority, stop the app if you feel uneasy or unsafe.
Look after your phone, be careful if you're holding it out in public.
Frequently asked questions
Where can I download the Ghosts app?
You can download the app in the App Store for iPhones or Google Play Store for Android devices
How much free space is needed to download the Ghosts app?
IOS: 522MB
Android: 344MB
During what times and dates will the Ghosts app work?
Ghosts will be available to download from 26 April until 09 May. The app will only function during these dates, the app will stop working after these dates even if you have already downloaded it.
Can I experience the app more than once?
Yes you can run the app as many times as you like from 26 April until 09 May
Will the App work with Bluetooth headphones?
It is recommended that wired headphones will give the best experience. The app will still work using some wireless headphones, but sound quality will be better with wired headphones.
Will the App work on an iPad or other tablet?
iPads and tablets are not recommended or supported, though the app should work on newer iPads. Android tablets will not work.
Do I need to use aeroplane or do not disturb mode?
The app will still run without enabling this, but you may receive calls and updates during the experience. If you need to stop to take a call you cannot play from where you left, you will need to start the app again. To pause the experience, you can go to your phone's Home Screen. If you quit the App entirely it will go back to the start of the route and you will have to start again.
Do you need to be connected to mobile internet or WIFI while using the Ghosts app?

While you need to use mobile internet or WIFI to download the app, you do not have to have these switched on to run the Ghosts app.
How will I follow the app route?
The app will guide you using a map and series of prompts to stop, engage and reflect.
How do I know where to stop?
Press the magnifying glass on each map to see an image of where you should be standing. Most locations have benches in case you wish to sit down while you experience each "stop."
Does the App have BSL, Captions or Audio Description available?
We have not been able to integrate accessibility features into the App, but we are creating video versions to be enjoyed at home which feature BSL interpretation, Captions and Audio Description.