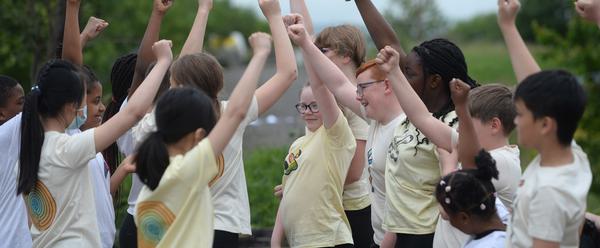 Projects
Community engagement is our passion.
We co-create meaningful work with leading artists, tackling issues relevant to people's lives.
Join us on this empowering journey of artistic collaboration and storytelling.
---
The Neighbourhood
Welcome to The Neighbourhood, a captivating project by the National Theatre of Scotland in North Glasgow! We're on a mission to discover what it truly means to be a good neighbour and how our presence as a National company affects the local community. Through action research, we've delved into the lives of our neighbours, meeting community leaders and learning about their incredible initiatives. Next up, we're diving into short artistic projects with the community, exploring how artists can collaborate with and enrich the neighbourhood.
Previous projects have been integral in shaping our engagement with the North Glasgow community. From the immersive experience of 'Submarine Time Machine' to the empowering 'Bank of Springburn', and the unifying spirit of 'Fly the Flag', we've witnessed the incredible potential of artistic collaborations. Not to forget the memorable 'Doors Open Day 2018', where we opened our doors wide, inviting everyone to be part of our creative process. Each project has enriched our understanding of what it means to be good neighbours, and we can't wait to build on these experiences as we embark on new artistic ventures. Join us as we continue this journey of exploration, forging lasting connections, and creating meaningful impact together!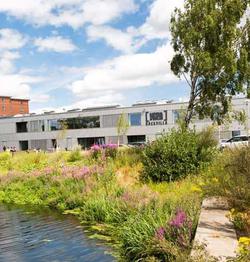 ---
I've felt listened to, respected and understood. I'd like to commend the NTS for carrying out this project and doing so in an empowering way.

A comment from a participant

Holding/Holding On
being strong and letting your voice be heard means that you have a place in the world

A comment from a student participant.

Little Amal: We are Mighty



I know, without doubt, that your work with us has changed the lives of those young people and we will be forever grateful to you

Claire McInally, Head teacher, St Thomas Aquinas, Glasgow

Like Flying
---
Nic Green: Transforming Scottish Theatre Post-Pandemic with AHRC Doctoral Award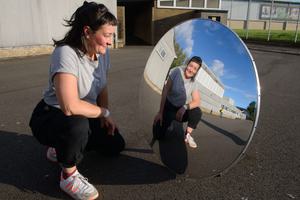 Like Flying lead artist Nic Green has been awarded the Arts & Humanities Research Council (AHRC) Collaborative Doctoral Award studentship researching 'Theatre Without Walls: Rethinking Engagement, Participation and Social Impact in (Post) Pandemic Scottish Theatre'.
This doctoral project aims to assess the National Theatre of Scotland's commitment to dismantling barriers to creative participation, equity and justice – to being a 'theatre without walls' – during and for (post)pandemic times. Seeking to enhance engagement processes and practices, the project asks: 'How can artist-led co-creation, participation and social impact be theorised anew within the remit of a national organisation after the pandemic?'
The project is hosted by the National Theatre of Scotland's Creative Engagement department who lead on the co-creation of socially engaged projects with schools and communities.
---
Archive