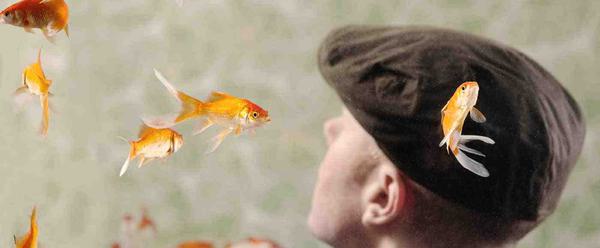 The Day I Swapped My Dad For Two Goldfish
April - June 2013
Overview
What if you wanted your best friend Nathan's two goldfish so much, that you would swap anything you had for them? Anything. Absolutely. Anything. Even your Dad…
Well that's just what Neil does and when Mum finds out, she's not best pleased and Neil and his little sister have to 'GO GET DAD BACK!' Unfortunately though, it's not that simple. Nathan doesn't have Dad any more. He swapped him for Vashti's electric guitar. And Vashti swapped Dad, with Blinky, for a gorilla mask. And Blinky swapped Dad, with Patti, for Galveston the rabbit. And Patti lives a very, very long way away.
Young audiences and their families are invited to take part in an interactive promenade production to help Neil and his sister on their mission to 'get Dad back!'
Adapted by the creators of the award-winning One Thousand Paper Cranes (Made in Scotland Showcase in 2011), this is a show which is a little bit about being a sibling, and a little bit about being a genius.
For everyone aged six and up.