Maggie & Me set to tour Scotland in 2024
Latest
17 Nov 2023
News Story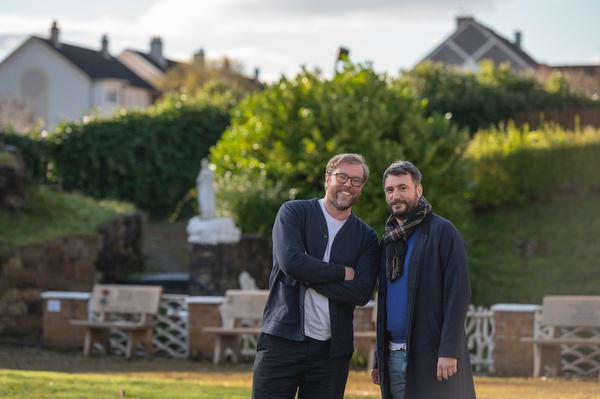 We are excited to announce the first show of our 2024 season - the world premiere of Maggie & Me. Adapted from the award-winning and darkly witty memoir by Damian Barr, it tells the story of young Damian growing up in North Lanarkshire as he grapples with pain and joy, coming of age and coming out, and Maggie Thatcher.
Adapted for stage by Damian Barr and James Ley, and directed by Suba Das, this bold and explosive new production is coming to Scottish stages in 2024.
This new production from National Theatre of Scotland premieres at the Tron Theatre, Glasgow in May 2024 before touring to Inverness, Perth, Cumbernauld, Dundee and Edinburgh.
We will be collaborating with film and video students from New College Lanarkshire to create a short documentary about the making of the production.
Damian Barr, co-writer and author of Maggie & Me, said
"National Theatre of Scotland has given me some of my most memorable nights in the theatre so it's a great honour to be bringing Maggie & Me to life on stage with them. Maggie & Me is not just my story - it's about the community that survived Thatcher, so I'm delighted we are working with New College Lanarkshire - based on the site of the Craig where my dad worked.
I'm a huge fan of James Ley's plays and especially what they say about identity - writing with him has been a joy and I've learned so much about making the shift from page to stage. Director Suba Das is one of the most exciting theatre makers in the UK so I am thrilled he's lending us his unique and uniquely engaging vision. I'm dedicating this play to my family, to my family of choice and to everyone who has ever struggled to find their place in the world."
James Ley, co-writer, said
"I'm absolutely thrilled to be part of the team reimagining Damian's joyous, funny, heartbreaking memoir for the stage. The chance to get to work with Damian, Suba and National Theatre of Scotland is a dream come true. The play is so much more than a memoir, it's a vital check-in with the nation about what's important to us, who we are and how we make sense of everything that's thrown at us in life. Going on this journey with Damian has been as moving, hilarious and uplifting as I hope and believe the play will be when it gets in front of audiences next Spring. I can't wait!"
Suba Das, director, said
"I'm honoured that National Theatre Scotland have stretched the border a pinch to invite a Geordie director - proudly queer and working-class - up to Glasgow to help create the world premiere of Maggie & Me. Damian's account of survival and the quest for community, joy and voice resonates for any of us who know what it is to negotiate boundaries of sexuality and class. In a world that remains hostile to difference, I'm so moved to have Damian and James's trust to now lead the creation of a production that holds hope and healing at its heart - for me, for us, and for every audience member we'll meet on the great big adventure ahead."
Full info here.