Hot-desks available at Rockvilla in Early 2023
Latest
20 Dec 2022
News Story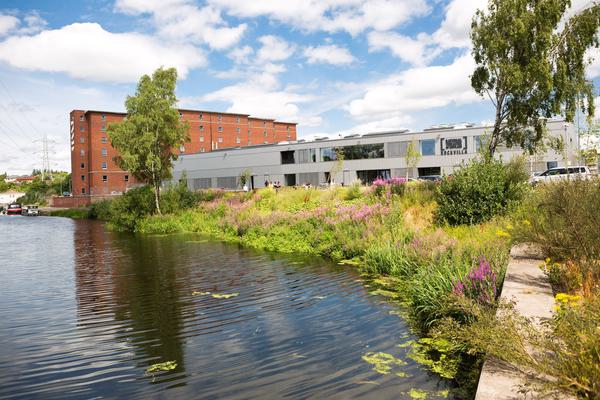 We have office facilities for theatre workers looking for a warm, co-working space at the start of the New Year.
From Thursday 12 January until Saturday 11 February, we are offering a number of hot-desks for artists/theatre freelancers at the National Theatre of Scotland's technical and administration centre Rockvilla, on the Forth and Clyde canal in Glasgow.
Rockvilla is a 13 minute walk from Cowcaddens underground, and also has some free parking spaces.
We will provide free WiFi, heating, warm drinks, access to the building's kitchens as well as access to printing, photocopying and the stationery cupboard!
The hot-desking space is on the first floor with lift access and a quiet space is available on the same floor.  Single desk lights are also available where overhead lighting is not suitable.  The building has gender neutral toilets.
We follow Scottish Government covid guidance.  Masks and social distancing are not required and hand sanitiser is provided throughout the building. Rockvilla is dog friendly and nuts are allowed. If any of these factors would prevent you from taking up this opportunity, please do let us know and we will try and make reasonable adjustments.
The building will be open from 10.30am to 6pm from Monday to Friday and 10.30am to 5.30pm on Saturdays.
Artists/Theatre workers can book up to five days in the first instance. Allocation of spaces is on a first come, first served basis with booking open on a rolling basis. 
To book a place please email carrie.taylor@nationaltheatrescotland.com with the dates and times you are looking for.
Booking opens on 5 January.