Holding/Holding On streaming in October
Latest
7 Oct 2022
News Story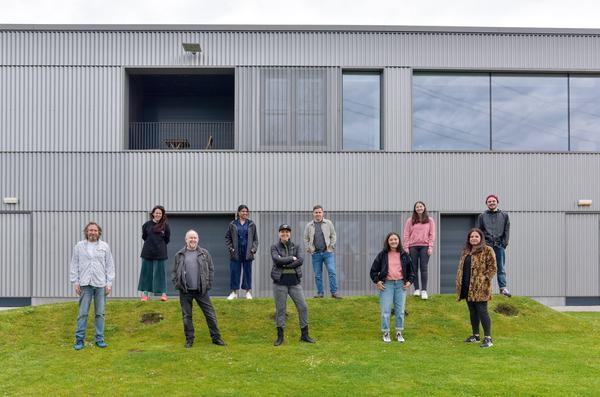 We are streaming a free digital package to mark National Care Leavers' Week UK 2022 and Care Experienced Week 2022 in Scotland.
"What if rather than criticise the poor and how they carry their burden, we stood back in awe that they can carry it at all? What if we realised that we are all connected to each other? What if we held each other the way we'd like to be held ourselves?" from Holding/Holding On
Holding/Holding On - a filmed reading of Nicola McCartney's script exploring Scotland's care system is to be made freely available for three weeks from 21 October 2022. Accompanying the film, Care, Love and Understanding, a panel discussion, filmed during the Scottish Parliament's Festival of Politics 2022 is also being offered to audiences.
Holding/Holding On was originally commissioned as part of the National Theatre of Scotland's Care in Contemporary Scotland – A Creative Enquiry programme in 2021.
As part of this programme playwright and dramaturg Nicola McCartney collaborated with care experienced adults and young people, community collaborators and sector professionals resulting in a filmed reading of a work in progress script, Holding/Holding On, which explores and gives voice to authentic narratives around Scotland's care system.
Directed by Claire Lamont, the filmed reading features the following actors Daniel Cahill, Neshla Caplan, Callum Cuthbertson, Karen Dunbar, Lucy Halliday, Finn den Hertog, Jamie Marie Leary, Sam Steel, and Bea Webster.
Community Collaborators are Charlotte Armitage, Kenneth Joseph Murray and Murdoch Rodgers.
The accompanying filmed panel discussion, Care, Love and Understanding? explores the way society treats and views young people and adults in the Scottish care system. The discussion is chaired by Karen Adam MSP, member of the Cross-Party group on Care Leavers. Panellists include Kenneth Murray, Nicola McCartney and Ryan McCuaig, Chair of the Board at Who Cares? Scotland and features contributions from Charlotte Armitage.
Available to watch freely on the National Theatre of Scotland website from 21 October until 10 November 2022.
Supported by the ScottishPower Foundation, The Rayne Foundation, the Hugh Fraser Foundation, the John Mather Trust and Scottish Children's Lottery Chance to Connect.
More information here.