Dracula: Mina's Reckoning comes home to the North East
Latest
4 Jul 2023
News Story
Rooted in Aberdeenshire, our upcoming production of Dracula: Mina's Reckoning explores Bram Stoker's connections to Scotland and the North East. Actor Danielle Jam and writer, Morna Pearson visited the atmospheric Slains Castle ahead of rehearsals starting. 
It's believed that Slains Castle is where Bram Stoker found his inspiration for the setting of the tale of Count Dracula in 1897, and Danielle and Morna were certainly inspired by their visit to the remains of the castle in Cruden Bay.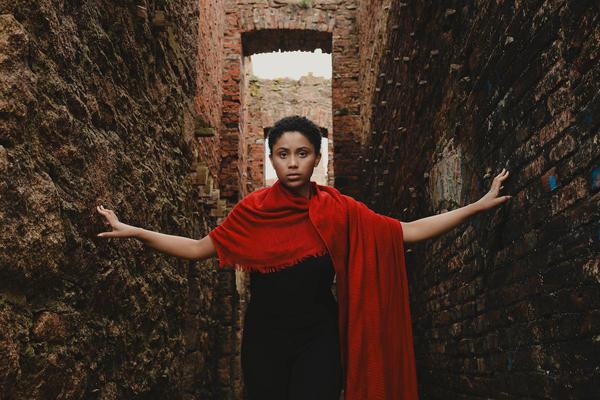 After the visit Danielle Jam, who plays the role of Mina, said: 
"It was brilliant to visit Slains Castle. Our version of Dracula is set in the North-East and Slain's Castle influenced Bram Stoker in how he imagined Dracula's castle.    
The local language, dialect and landscape will influence how I play the role of Mina in the production and because I'm from Aberdeen, like Mina, I feel very rooted in the world of the play. I was brought up speaking Doric and where the story is set is my home.   
 I'm looking forward to working with the writer, Morna Pearson who is also from the North- East. I'm excited to speak her words and to learn more about how she envisions the world of Dracula".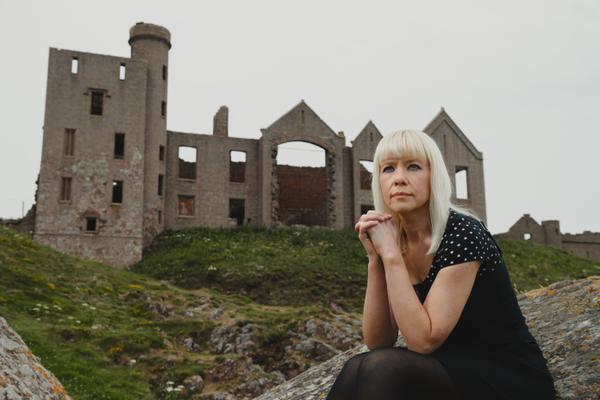 Playwright Morna Pearson was also inspired by the trip, saying: 
"When researching I read about Stoker's time in Cruden Bay, I knew Slains Castle was an influence, but I hadn't appreciated how much, especially the octagonal room which features in the original novel. It was inspiring to visit the castle for the first time; it felt very warren-like and oppressive, despite not having a roof. 
The novel's roots in the North-East are reflected by there being a Doric speaker in the original Dracula and there will be two Doric characters in my version with some others using a lighter dialect. It's fantastic that with our production's Mina, we have found a brilliant Doric speaking actor like Danielle."   
Sharon Burgess, Chief Executive of Aberdeen Performing Arts was delighted with their visit and said:
 "This brilliant play is permeated with such a sense of place throughout and it's setting in Aberdeen makes its premiere at HMT this September feel like a real homecoming.   
We wanted to celebrate this and the avenues it opens up in terms of sparking imaginations and interest in the history and connections that the original story had to this region, so it was great to see Danielle and Morna soaking up the atmosphere at Slains Castle."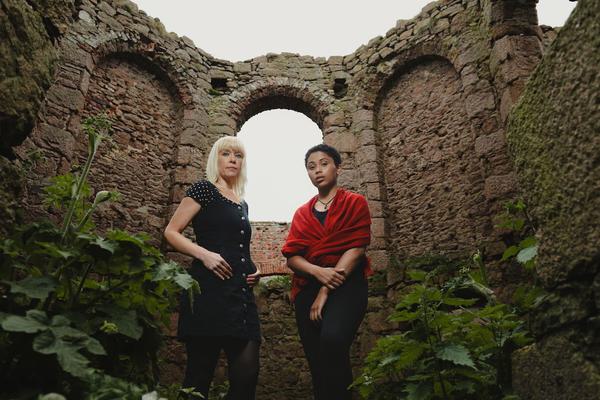 Director Sally Cookson's sweeping, atmospheric production of Morna's bold new adaptation is relocated to Aberdeenshire and the wild beauty of North-East Scotland. Set in a psychiatric hospital in Aberdeenshire, this unique Scottish adaptation places the character of Mina Murray at the centre of the action. 
Dracula: Mina's Reckoning is being brought to stages across Scotland and England by the National Theatre of Scotland in a co-production with Aberdeen Performing Arts in association with Belgrade Theatre, Coventry.   
Find out more here.