Two "Behind The Themes" online events with the National Theatre Of Scotland and Adam Kashmiry
Latest
15 Apr 2021
News Story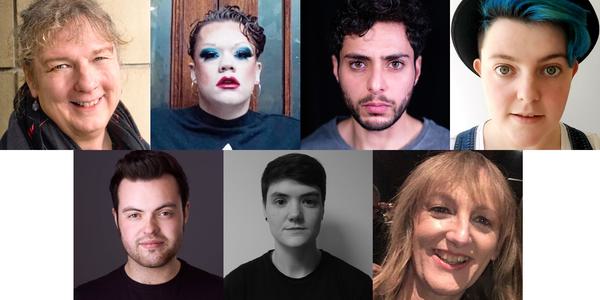 Following the broadcast of Adam on BBC Four on 20 April, the National Theatre of Scotland will present two online conversation events as part of the Company's Behind the Themes series of discussions, on Wednesday 21 and Thursday 22 April 2021 at 7pm.
Wednesday 21 April, 7pm, The Story of Adam: Where are we now?
Audiences are invited to join Adam Kashmiry and members of the Adam World Choir, Lyndsay Muir and Harrison Knights, in a free online conversation about the story of stage and screen drama Adam. Discussions will focus on how far trans rights have moved on since Adam's journey began, and how far they still have to go. 
Thursday 22 April, 7pm, Celebrating trans joy in the arts
The event, chaired by playwright, performer and theatre maker Nelly Kelly, for the trans, non-binary and gender non-conforming community will facilitate a discussion involving trans artists Adam Kashmiry, Jordy Deelight (drag artist), Jo Clifford (playwright and performer) and Afton Moran (actor). This discussion will focus on the importance of celebrating trans joy and the power of positive representations of this joy in theatre and live performance.  
 Both events are an hour long, free and will be BSL interpreted and live captioned. 
Adamis produced by the National Theatre of Scotland and Hopscotch Films and commissioned by BBC Scotland and BBC Arts. Adam is currently available to view now on BBC iPlayer.
Further information about Adam and booking information for the events can be found here