ACCLAIMED BLACK WATCH FEATURES IN NEW V&A DUNDEE EXHIBITION AND AVAILABLE ON PORTAL FOR SCHOOLS
Latest
31 Mar 2023
News Story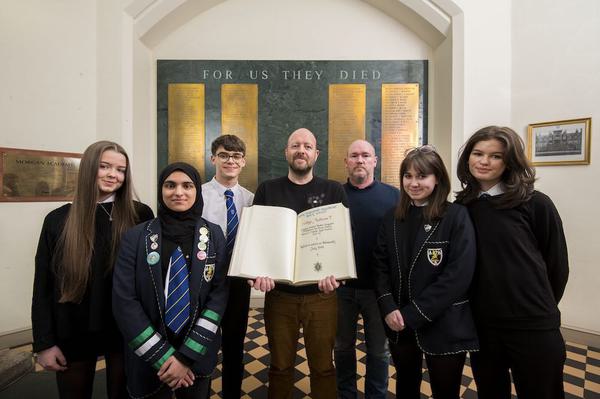 A digital excerpt from the National Theatre of Scotland's internationally acclaimed and multi-award-winning production of Black Watch, written by Gregory Burke and directed by John Tiffany, is being shown in V&A Dundee's major exhibition, Tartan 1 April 2023 - 14 January 2024.  
Alongside the excerpt, is screening a short filmed Q and A that took place at Morgan Academy, Dundee earlier this year. Students had the opportunity to present questions to award-winning director John Tiffany and, writer, Gregory Burke about the production.
Jackie Wylie, Artistic Director of the National Theatre of Scotland said " Iam delighted that the National Theatre of Scotland's seminal production Black Watch lives on as part of the rich fabric of Scottish cultural life.  Not only featuring in V&A Dundee's iconic Tartan exhibition but as a digital resource to be experienced  by young people across Scotland and beyond",
TARTAN at V&A Dundee
  Tartan presents a radical new look at one of the world's best-known fabrics, telling the story of tartan from the historic to the contemporary, including iconic examples of fashion, architecture, product design, film, performance and fine art. Performance footage from Black Watch's iconic 'Fashion Scene', previously broadcast by the BBC, will be included in the exhibition at V&A Dundee. The 'Fashion' sequence shows the dressing of the young soldier Cammy, by the rest of the company, with a chronology of Black Watch uniforms from 1739 up until 2004. This scene is choreographed by Associate Director Steven Hoggett and staged as a catwalk-meets-history lesson. The centuries old Black Watch tartan and the red hackle are globally recognised and are vital and significant parts of the regiment's identity.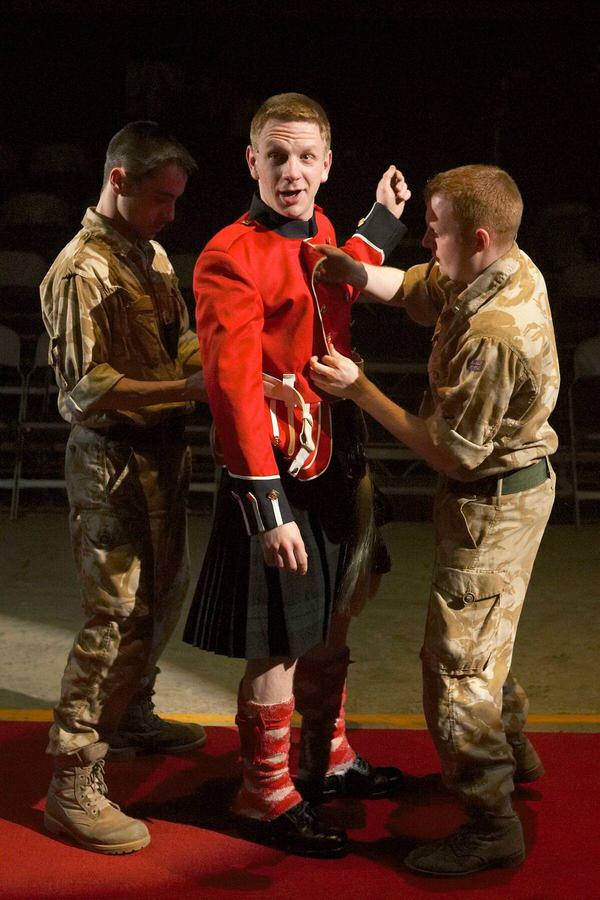 BLACK WATCH
The National Theatre of Scotland's production of Black Watch written by Gregory Burke opened at the Edinburgh Festival Fringe in 2006, where it won a Herald Angel, a Scotsman Fringe First, the Critics' Circle Award and the South Bank Show Award for Theatre. 
It toured the world for seven years, picking up multiple awards including four Laurence Olivier Awards and the New York Drama Critics' Circle Award for Best Foreign Play. It regularly features in lists celebrating the Top 50 plays of the 21 Century.
"One of the most richly human works of art to have emerged from this long-lived war" New York Times
The digital version of Black Watch, with newly enhanced soundtrack. alongside filmed interviews with Gregory Burke and John Tiffany will be added to the Company's Education Portal, to coincide with the exhibition from 3 April 2023. This portal offers up free to stream films from the Company's repertoire and archive, for teachers, educators, home educators and students 
This digital version of Black Watch is a special broadcast performance capture of the production at Dingwall Academy, when the show was first touring in 2007 It was originally broadcast in 2007 on BBC Scotland and BBC4.
For more information about Tartan at V&A Dundee
For more information about National Theatre of Scotland's Education Portal