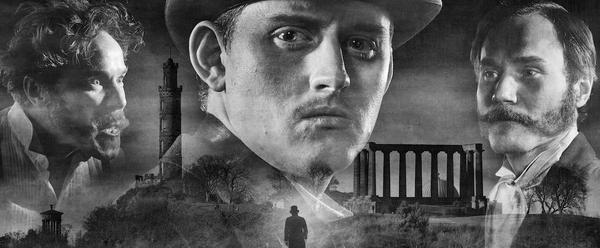 Warning: Contains adult themes and violence
Something sinister is stirring in The Strange Case of Dr Jekyll and Mr. Hyde, a gothic tale of double lives and inner demons.
Concerned by his good friend Dr Henry Jekyll's recent behaviour, Gabriel Utterson is driven to uncover the identity of the mysterious and dangerous Mr. Hyde, to whom Jekyll is enthralled. Whilst on this search for the truth, Utterson finds himself seduced by the society of Edinburgh's rich and powerful, but beneath the glossy façade lies a grim and brutal reality.
Conceived and directed by award-winning film maker Hope Dickson Leach, and brought to gruesome life by an outstanding ensemble of Scottish screen and stage talent.
Conceived and directed by Hope Dickson Leach.
Written by Hope Dickson Leach and Vlad Butucea, based on the iconic novella by Robert Louis Stevenson.
Produced by National Theatre of Scotland and Selkie Productions in association with Screen Scotland and Sky Arts.
We are very grateful to the Garfield Weston Foundation, Sir Ewan and Lady Brown, The Foyle Foundation, The Britford Bridge Trust, The William Syson Foundation, and The Woolbeding Charity for their generous support.
---