We are committed to ensuring that sustainability and protection of the environment sits at the heart of our company, our work and our ethos.  As an arts organisation with a "without walls" model and a commitment to bringing theatre to audiences all over Scotland, we are acutely aware of the effect our core mission has in terms of carbon and other greenhouse gas emissions.

Our vision is to help support a healthy and sustainable environment that supports adaptation, regeneration and a better, caring and more collaborative world.   
We will deliver this ambition through six key strategic areas of work.  
We commit to:
Finding an effective way to better understand, monitor and measure our carbon footprint and work towards a zero waste and zero carbon future in line with Creative Scotland and Scottish Govt targets.
Keeping climate and social justice rooted in all our work, activities, and actions.
Placing sustainability at the heart of our work with artists, communities, and organisations across Scotland. 
Recognising that our position of leadership in the sector comes with a responsibility to learn, inform, communicate, and influence.  
---
People
We are dedicated to embedding attitudinal change in ourselves and in all people that engage with us, from theatre makers through to participants and audiences, to create active, engaged, and creative citizens.
We have established a team of Green Leaders, including at Board level, who will lead us in the drive towards climate adaptation and instil a culture of shared responsibility across the organisation.
We are developing a programme of learning and education including workshops, talks, and events for everyone we work with to develop an understanding of the issues arising from climate change and to support them on our journey. 
We will champion the use of Carbon Literacy Training throughout the sector to foster an awareness of the urgency of the climate crisis and contribute to a motivational shift in our response.
We will be a centre for the exchange of skills, ideas and knowledge and use our learning to help promote climate literacy among everyone we interact with as we go forward.
We will communicate our actions, ambitions and commitments around climate adaptation and mitigation to our audiences and to the wider community.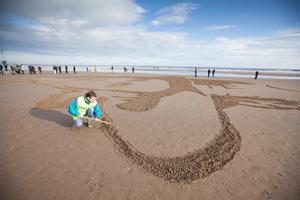 ---
Productions
We will set ourselves ambitious targets and objectives in our productions and projects and strive to bring genuine change to the way we work, adapting to a circular economy ethos throughout our production process. We are committed to delivering work in line with the Theatre Green Book. This new guidance sets a common standard for a sustainable production process. From 2023 we will run all our productions and events according to the Intermediate standards. We will aim to reach Advance standards in production by 2025.
We will embed sustainability clauses in contracts with venues, companies, and individuals so that our principles are clear.   
We will work with all our artists and creative staff to support them throughout our sustainable production process and ensure that we collaborate, viewing this evolution in theatre practice as a positive creative opportunity
We will reuse, repurpose, and recycle materials and employ a zero-to-landfill policy. We will always consider the life cycle of materials and equipment and aim to buy from local and sustainable sources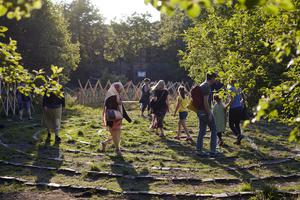 Green Design in action
Click on the images below to see how we implement our green ethos throughout our production designs.
---
Programme
We believe that the transformation needed to end the climate emergency requires an emotional journey as much as a practical, physical one. Transformation is an act of imagination; Artists are unique communication strategists who through theatre can ask big questions and imagine solutions through an emotional lens that can stimulate social and civic action across a world stage.   
Our commissioning and producing model offer us a key opportunity for the artistic exploration and communication of climate change issues, actions and solutions and help create a shared vision for a hopeful future.  
We will therefore ensure that our programme choices contribute to social change and environmental sustainability as follows:  
We will employ the talents and harness the ideas of Scotland's artists to create bold productions that explore the climate crisis and address climate justice through compelling, optimistic storytelling that spurs action and creates hope for the future.
We will work with arts and climate change partners to co-produce and present this work to a broad audience across Scotland. 
We will explore digital partnerships and opportunities to create work for an international audience.
We will ensure that the climate emergency is a focus of discussion and creative exchange within our artist development and creative engagement programmes.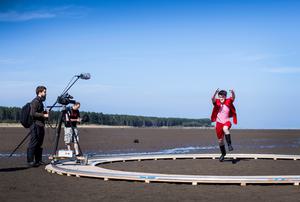 ---
Places
Starting with our own creation centre, Rockvilla, and everywhere we tour our "without walls" work to, we will treat each place with respect and ensure that we leave behind us positive climate legacies to encourage everyone to play their part in climate adaptation and resilience.    
We commit to reducing the carbon emissions from Rockvilla in line with government policy, but with the expectation that we can do better.   
We will install a solar panel system on our roof at Rockvilla and intend to generate all our own electricity by 2025. 
We will ensure that our building is working hard to adapt and achieve its full sustainable potential, utilising new technologies.
In the course of our work outside our own building, we will engage with venues and sites throughout Scotland and beyond. We commit to ensuring that we do not have a negative environmental impact on the spaces and places we visit.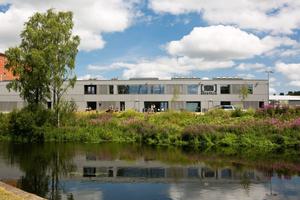 ---
Partnerships
The journey to carbon neutral is not one we can do on our own and we recognise the importance of working with others.
We will work collaboratively with our creative partners – co-producers, venues and communities – to ensure that our joint venues adhere to the Theatre Green Book and that we share and gain learning that will influence all our future work.
We will ensure that we share our learning with a wide range of organisations, stakeholders, individuals, and government bodies, to grow our reach and influence across the country. 
We seek out partnerships with other organisations that can support us in our learning and ambitions and aim to work with companies and individuals that share our commitment to a sustainable future.   
For those who are at an early stage in their learning and profession we will share our knowledge and commitments with them to build awareness and embed this thinking at a grassroots level.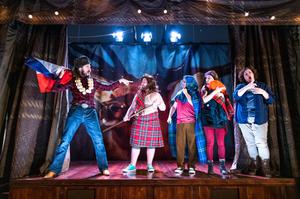 ---
Procurement
We will integrate sustainability into our supply chain by sourcing products and services that minimise our environmental footprint and have a positive social impact.   
We seek jointly to create sustainable value with our suppliers and favour those adopting a proactive approach towards minimising environmental impacts. 
We will review our financial products and providers to ensure they work both for our people, our company and contribute to a more equitable and sustainable world.
We will strive to ensure that all products and materials used at Rockvilla and in our wider operations comes from equitable and sustainable sources or are reused, repurposed, or recycled.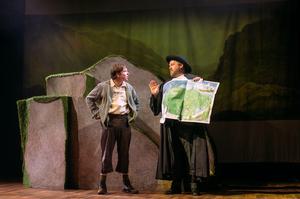 ---
Monitoring and Auditing
We commit to rigorous monitoring and auditing of our plans to guarantee that we are always engaging in best environmental practice and providing leadership. 
Our Action Plan will be regularly reviewed and evaluated by the Executive, Management, Staff and Board teams.
We will continue to find the most sustainable ways to tackle climate change and to hold ourselves to account.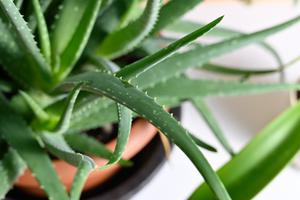 ---
Contact us
Our Green plan is a live document, and we are always striving to improve our approaches to ensure sustainability sits at the heart of all of our work.
If you would like to dig deeper to see how we plan to achieve this and our strategy over the next few years please download our full action plan below.
If you have any questions, suggestions, or opportunities you would like to share, please do contact our Green Team at GreenTeam@nationaltheatrescotland.com.