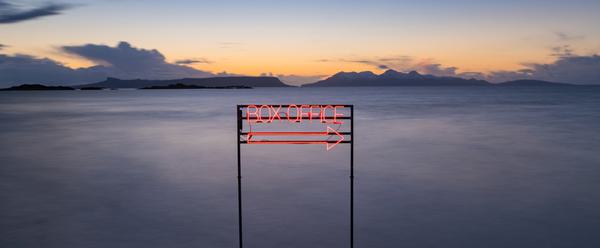 How to Watch Our Online Films & Streams
About
---
How To Watch Guide
Follow the links below to jump to the section that's most relevant to you:

---
1. Getting Access
If you are logged into your account when you navigate to this page, the video will appear for you and can jump to step 4.
If you are not logged in, you will see a screen similar to below. If you have already bought a ticket, follow the please sign in link highlighted in the image below.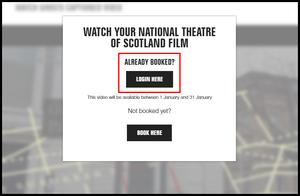 ---
2. Logging In
You will then be asked to log in. Enter the email and password you booked the tickets with. If your details are correct and you have a ticket, the login popup will disappear and the film will be unlocked (proceed tostep 4).
If you can't remember your login, you will need to follow the Forgotten Password link and the instructions below.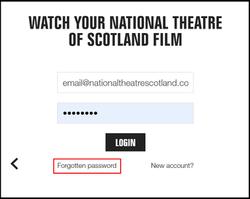 ---
3. Resetting Your Password.
You will be asked to enter your email here. Please ensure your email address is correct and that it doesn't include any spaces, or you may not receive the reset password email.
Once entered, press the "Request Password" button, and you will be sent an email with further instructions and a link to reset your password.
Please only click the reset password button once. If you do so more than once it will send multiple reset password emails. Only the link in the most recent of these emails will work.
This will send an automatically generated email including a link for you to reset your password.

If this doesn't appear in your inbox within a few minutes, please check that it is not in your junk or spam mailbox.
If it doesn't appear in either of these inboxes, please ensure that the following address is whitelisted within your email security settings and try again.
email=nationaltheatrescotland.com@eu.boxoffice-email.com
For more details on how to change this for your specific email browser, see this article on SimplyFixIt.
Once you receive this email, follow the link, where you will be able to enter a new password.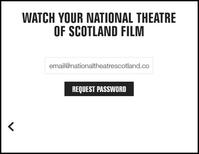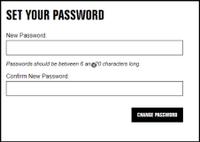 ---
4. Choosing Your Film
Once you have successfully logged in, you will be redirected to a Watch page, which will look similar to below.
If you would like to make use of our Audio Described, BSL Interpreted or Captioned streams, you can select them from the menu at the top of the page.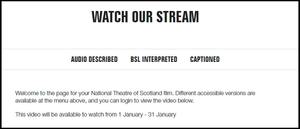 ---
5. Watching The Film
You can press the play button on the video to begin the film, which will look similar to below. You will be able to pause and rewind the stream as you like.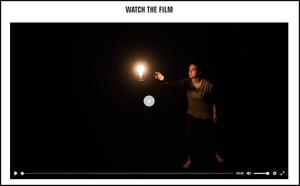 ---
---
Frequently Asked Questions

I've signed in but I still can't access the stream
Make sure you're logged in using the email you bought the ticket with. You should have received a confirmation email to this address when you originally bought the ticket.

I don't have the ticket
Print at home tickets have not been issued for this stream, however if you login to your account here and navigate to "Orders" you can see what tickets you have bought. If the ticket is not listed there, you do not have one and will need to buy it here.
I've not received an email with a link?
If you have not received the pre-show email with this link included, you may not have us included in your Safe Sender list, or it may have gone into your junk or spam inbox.
You can still watch the stream here. You will need to login for the stream to work.
Will I be able to watch on a different date?
Our films and streams are available for the dates listed on the watch pages. As long as you're logged in, you can watch it at any point until the end date listed.
How many times can I watch the stream?
You can watch any of our streams or films as many times as you like until the listed end date.
How can I watch on my smart TV?
You can connect your computer or mobile device to your TV using an HDMI lead.
My video looks a bit fuzzy and low quality
The stream quality depends on your available network bandwidth at any moment.
You can click the gear symbol on the video to see the streamed rate 240p is the lowest quality. You can select a higher quality and see if your stream quality improves – you may have to give this a few seconds.
How do I make my video full screen?
An arrow to do this will be available bottom right, as soon you start the stream.