Starter Opportunity: Artist using Minority Language (BSL, Gaelic or Scots)
A residency place for an artist that uses minority language (BSL, Gaelic or Scots) in their work to develop a new idea for a piece of performance.
Applications Open: Monday 13 May 2019
Application Deadline: Monday 19 August 2019 at 5pm
Residency should be undertaken: October to December 2019 – dates to be mutually agreed
Panel – Martin O'Connor (Theatre Maker and Poet) and Rosie Kellagher (Dramaturg at National Theatre of Scotland).
Submission Process:
The online application form is available to complete via Submittable which can accept written, audio and video applications. It is possible to draft, save and return to an application on Submittable. If Submittable is not accessible to you for any reason, please contact starter@nationaltheatrescotland.com or call 0141 221 0970 and we can consider alternative methods of submission.
Please do NOT include images or web links.
All submissions must be in the English language, unless agreed by prior arrangement.
This information is available on request in the following version: BSL Interpreted and Gaelic Language. Talking, Large Print and Plain English. Please email: starter@nationaltheatrescotland.com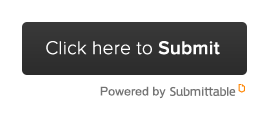 The Starter programme is supported by the Esmée Fairbairn Foundation