Starter (call for applications)
28/01/2018 - 02/02/2018
At National Theatre of Scotland, we recognise that one of the best ways an artist can learn and develop their practice, skills and networks is through the active process of making work. And nothing beats dedicated budget, time, space and support in fostering the development of a new idea.
Starter is an initiative designed to seed ideas through the offer of eight artist residencies that come with a budget, in kind space and equipment, access to technical advice and expertise, and producing and dramaturgical support from the Artistic Development department.
Starter residencies are an opportunity for artists to challenge and break free from their usual patterns of making work, to be ambitious in their vision and intention for their practice and ideas.
Residencies
Starter residencies are opportunities for artists to spend time researching and developing the initial seed of an idea, further develop an existing unproduced project, and build new relationships. They are not commissions or production opportunities and all rights to the work developed will remain with the artists and their collaborators.
Each Starter residency comes with a dedicated budget of £2,500. Engine Room Producer Anna Hodgart will work with each artist to budget, plan and manage each residency. Artists are also guaranteed access to working space at the Company's new facility in Glasgow, Rockvilla, and bespoke in-kind support and equipment – where available.
In 2018 artists will undertake any practical ideas development within one of two fixed time frames – October 2018 and February 2019. Within these months – different kinds of spaces and different kinds of working models will be open to artists, and will be identified in response to each artists'/projects' specific needs and ambitions.
During these month long development blocks, Starter artists will have access to staff and other artists working in Rockvilla,  to find out more about the Company and other aspects of theatre making such as fundraising, producing etc.
For selected Starter artists who wish to work elsewhere, we will look to secure similar support with partner venues/companies across Scotland, and to provide and build a similar level of support around these residencies.
We will work with each Artist, to break down their activity and budget into two distinct phases:
1. Research can be undertaken at any time within the year, though ideally in advance of either the October or February practical development blocks and can entail anything from shadowing someone else's process, mentoring, a research trip, a series of conversations or time with experts from different fields. This is an opportunity to challenge your thinking and practice and broaden your experience and knowledge before getting in the room for practical development.
2. Development means practical time in a room whether that's writing, working with collaborators or actors, exploring design and technical elements of the idea and will occur within the dedicated October or February development blocks. This is an opportunity to drill into your specific idea, to develop, test and refine it along with collaborators/staff support.
If you are selected for Starter, you will be supported to interrogate and question what these two phases might look like, you are not expected to articulate this breakdown at application stage.
If an artist would like a private sharing of work developed through the residency, this will be agreed with each artist on a case by case basis.
NB Each residency budget must cover all costs associated with the residency. This includes fees for all collaborators (including the selected artist), who will be paid in line with the National Theatre of Scotland's contractual terms and conditions. 
When
Practical development must take place in one of two monthly blocks October 2018 or February 2019. Artists must identify in their application, which one month block suits them best in terms of availability and we will assign four artists to work in each block. Research can take place at any time ahead of the selected monthly block and according to a plan devised with support from Engine Room Producer Anna Hodgart.
How to get involved:
This opportunity is open to artists across art forms (including theatre, music, sound, movement, film, visual art, story-telling, spoken word etc), who wish to explore a new or existing bold and vital live performance idea that moves forward their practice and career.
You must:
Be resident in Scotland
Be over 18 years of age
Be able to demonstrate that you've undertaken a relevant artistic project (outwith formal studies)
Must be eligible to work in the UK and be able to provide evidence through the presentation of a valid passport or VISA if you are a non EU resident.
Be available on Wednesday 4 April for an initial introductory meeting with the full Starter cohort, as well as have availability to undertake any development in one of the two Rockvilla development blocks (October 2018 or February 2019).
You must not:
Be in full time education
Have already been selected for a residency on the 2016 Starter for Ten or 2017 Starter programme
Submit more than one proposal, although you may be named as a collaborator on someone else's proposal
Applicant's Guide
Please refer to the guide below for further detail and information from our Artistic Development team:
A Guide for Applying For Starter
Selection Process
1. An initial long list will be generated from the submissions, prioritising the ideas that excite the panel most. They hope to be excited by:a) the ideas or forms being exploredb) the stated benefit to the artist's practice
2. In choosing the final eight artists, the panel will aim to select a cohort who will reflect Scotland's diversity. This includes gender, geographic, linguistic, ethnic, economic and cultural diversity. Our intention is to have a gender balance across the cohort, and include artists of colour, those who identify as disabled, artists based outside of the central belt and speakers of Scotland's minority languages.
3. Whilst applications are open to artists at all stages and points in their careers, and selection will be made primarily according to the first two criteria above, in making their selection the panel will prioritise artists who have some practical experience in the area in which they propose to work (for example if you are a performer looking to write a play, you should ideally have some playwriting experience). Similarly we may be less likely to prioritise artists who have had more than three fully funded and professionally produced opportunities for selection.
Please note that due to the number of applications we receive we are unable to provide feedback on unsuccessful applications.
Timeline:
Application Deadline:  Midnight on Friday 2 February 2018
Applicants notified of outcomes by: Monday 26 February 2018
Public announcement: Successful applicants will be announced on mid-April 2018 TBC.
Submission Process:
The online application form is available to complete via Submittable which can accept written, audio and video applications. Click here for a list of the questions you will be asked as part of the application process. It is possible to draft, save and return to an application on Submittable.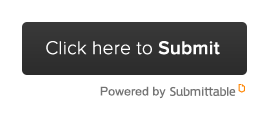 If Submittable is not accessible to you for any reason, please contact starter@nationaltheatrescotland.com or call 0141 221 0970 and we can consider alternative methods of submission.
Please do NOT include images or web links.
All submissions must be in the English language, unless agreed by prior arrangement.
The Starter Programme is supported by the Esmée Fairbairn Foundation and McGlashan Charitable Trust.
This information is available in the following versions: BSL Interpreted and Gaelic Language.
Talking, Large Print and Plain English available upon request (Email: starter@nationaltheatrescotland.com).