Engine Room - Scratch Performance Call Out
24/05/2019 - 24/05/2019
Are you a theatre-maker who's been sitting on a new, burning idea and need to test it in front of an audience? Or a playwright with a first draft that's been sitting in a drawer and needs an airing out? Or a performance artist experimenting with new materials or forms who wants to see how they land?
In partnership with the Orkney Folk Festival, our Engine Room programme is holding an open call for three scratch performances of up to 15 minutes by Orkney-based artists to be staged to an informal and friendly audience as part of our Engine Room Session event.
Successful artists will receive
A budget of up to £150 to pay for their time, their collaborators time, or any materials.
Access to a ½ days rehearsal space the day of Engine Room Session.
An hour long session with a National Theatre of Scotland director or dramaturg.
Structured feedback from audience and National Theatre of Scotland staff on their idea if desired.
Artists can apply either as individuals or as a collective or group. They must be based in Orkney and must be available in the afternoon and evening of Friday 24 May for rehearsal and performance as part of the Engine Room Session event.
---
Apply
Click the link below to apply via Submittable.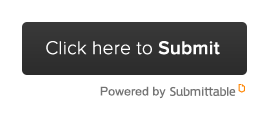 This event is part of Engine Room: Diverging.
ABOUT ENGINE ROOM
Our Engine Room programme has our Theatre Without Walls ethos at its heart. We bring artists together to develop skills, networks and create new work at the greatest reach of their imaginations and ambitions.
From April to June Engine Room will focus on multiplicity, cross-pollination and divergence through the lenses of identity, thought and art-form, as part of Engine Room: Diverging.