Engine Room - One Day to Play - RESCHEDULED
10/08/2018 - 21/09/2018
One Day to Play is a paid opportunity for four artists to experiment across art-forms and to generate a brand new idea.
Four artists will be selected from across different art forms (theatre, visual art, music, dance) and will be matched into pairs, invited to share their practices and approaches to making work. Facilitated and guided over the course of one day the artists will work towards presenting ten minutes of a brand new idea.
The opportunity has been designed in recognition of, and in response to, the strength of Dumfries' visual art, and music scenes. We hope to seed cross-fertilisation of these different forms and sectors, bringing artists together and encourage artists to think about theatre and performance as a form that give space for multiple art-forms to come together.
How it works:
On the Thursday 20 September, the day before One Day to Play the four artists will be brought together for an intro session. They'll be matched up, introduced and discuss different approaches and techniques involved in working across art-forms. The artists will then be given some 'conversation guidelines' and sent off to get to know each other.
The next day, on Friday 21 September, the pairs will arrive at the Stove and be given a provocation or question to get them started. Using the provocation they'll spend the day together planning a brand new idea for a piece of performance or theatre – with access to the Stove rehearsal spaces and some materials as required. That evening they'll present their idea to an informal audience.
Selected artists will be paid a fee of £153.98 for their involvement, calculated at National Theatre of Scotland's development rate. Other expenses may be covered or reimbursed as agreed.
Artists based in Dumfries will be prioritised for this opportunity.
How to get involved:
There is a short application process to apply for One Day to Play. Applications close on Monday 10 September and artists will be informed of the outcome of their application by Friday 14 September. One Day to Play is open to all artists and there is no experiment level requirement. Criteria for selection will be based on:
– how excited the panel are by the artists' articulation of their practice
– who is most likely to benefit from the opportunity
View questions before you start the process here.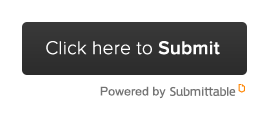 Presented by National Theatre Scotland, Associate Director Cora Bissett, Engine Room Producer Anna Hodgart and Stove Curator Martin Joseph O'Neill