Engine Room: Guest Room
06/01/2020 - 10/01/2020
Our Engine Room events seek to create spaces for artists – be it physical, mental, conceptual, or else – but we get that sometimes, all you really need is a physical space. With Guest Room we will regularly offer out our rehearsal studios at Rockvilla to artists with an idea they need to get up and at. Whilst you're in our Guest Room, we'll look after you – whether that's with technical equipment, advice and support, or keeping you caffeinated with access to our tea and coffee supplies.
Guest Room is aimed at artists with a burning idea that they need space to explore. Whether you are a solo artist, a team or a company, and whether the idea is embryonic or fully formed, we want to throw the doors of Rockvilla open and invite you in.
After testing out the format, we recognise there is a need to bring the application process forward in order to enable applicants who want to apply for funding to support their Guest Room weeks.
With that in mind applications are now open for the following dates:
W/b Monday 2 December 2019: applications close Monday 9th September 2019
W/b Monday 6 January 2020: applications close Monday 9th September 2019
For the December 2019 Guest Room, click here
How it works:
We'll offer out space in our rehearsal rooms in week long bursts.
Where available, we will offer technical equipment and support. We cannot guarantee access to equipment as what is available will vary.
Where available, we will offer advice and producing, dramaturgical, or technical mentoring.
You will have access to printing facilities, tea and coffee supplies, and can make use of our kitchen and social spaces.
Details:
Date: Monday 6 January 2020 to Friday 10 January 2020.
Location: Rockvilla, 125 Craighall Road, Glasgow, G4 9TL.
Deadline for application: Monday 9 September 2019.
How to apply:
You can apply for Guest Room through Submittable: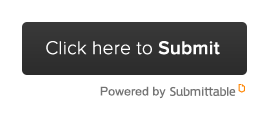 Successful artists will be selected by the Artistic Development team, and criteria for selection is how well the artist illustrates the benefit of Guest Room to them at this point in the project's development.
Please note we will not be able to provide feedback on unsuccessful applications.
If selected for Guest Room, the offer will be contingent upon a risk assessment. If the activity is deemed high risk by the company, the offer will be rescinded.
All Guest Room will take place in our building at Rockvilla, 125 Craighall Road, Glasgow, G4 9TL. The building is fully wheelchair accessible. Rockvilla is located next to Speirs Wharf on the Forth and Clyde Canal in North-East Glasgow, it is accessible by car, foot, or bike. For all access information please contact access@nationaltheatrescotland.com
This event is part of Engine Room 2020.
ABOUT ENGINE ROOM
Our Engine Room programme has our Theatre Without Walls ethos at its heart. We bring artists together to develop skills, networks and create new work at the greatest reach of their imaginations and ambitions.