Engine Room Go See: The Cheviot, the Stag and the Black, Black Oil
19/05/2019 - 25/05/2019
An opportunity for six playwrights and artists working with text to go see this legendary piece of Scottish theatre and have a post-show informal discussion with National Theatre of Scotland dramaturg Rosie Kellagher about the Scottish canon. We are hosting two iterations of this unique opportunity as the show tours to both Inverness and Orkney in May.
A ceilidh through Scotland's past – and present. From the highland clearances to the oil boom, this is the universal tale of how the greed of a few blights the lives of many. Add a generous dose of Scottish rebellion and irreverence. Throw in some live music and a riotous ceilidh – you've got yourself a rollicking great night out. Following 2015's hugely successful restaging, this new version of The Cheviot takes the story back to its roots, visiting intimate art centres and community spaces, echoing the play's original 1970s tour by 7:84. Presented by the National Theatre of Scotland in association with Dundee Rep Theatre and Live Theatre, Newcastle. Based on the original production by Dundee Rep Theatre.
INVERNESS
DATE: Sunday 19 May
TIME: 4.00pm
LOCATION: Eden Court, Bishops Rd, Inverness, IV3 5SA
---
ORKNEY
DATE: Saturday 25 May
TIME: 4.00pm
LOCATION: Stenness Community Hall, 1 Clouston Corner, Stenness, Stromness, KW16 3LB
Apply
Click the link below to apply via Submittable.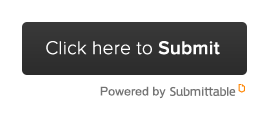 This event is part of Engine Room: Diverging.
ABOUT ENGINE ROOM
Our Engine Room programme has our Theatre Without Walls ethos at its heart. We bring artists together to develop skills, networks and create new work at the greatest reach of their imaginations and ambitions.
From April to June Engine Room will focus on multiplicity, cross-pollination and divergence through the lenses of identity, thought and art-form, as part of Engine Room: Diverging.