Engine Room: Directors Room
28/01/2019 - 25/03/2019
Rockvilla, Glasgow
Engine Room: Directors Room offers an opportunity for a small group of directors to meet monthly over the course of six months to discuss their inspirations, processes and challenges as theatre makers, led by National Theatre of Scotland Associate Director Stewart Laing.
While directing theatre is essentially a social activity, involving a single director immersed in teams of writers, producers, designers, technicians and performers, it presents its own particular challenges for those individuals leading the way, which can be difficult to negotiate no matter what a director's level of experience.
Directors Room offers a platform for open conversation and questions between peers about personal practice, as well as an opportunity to investigate contemporary developments in international theatre, allowing directors to hone their existing processes or prompt new ones.  The group will be given agency to steer the agenda of meetings, and at times take turns to lead discussions.
Directors Room is open to 8 directors at all career stages, but we are targeting those who are at a point where they might be taking stock or changing direction. We are looking to bring together a diverse group of committed theatre practitioners who might benefit from sharing their experience with each other.
As spaces are limited, there will be a short application process to apply for this opportunity. You must be available for the first three sessions, thereafter further sessions will be scheduled around majority availability. Applications close on Friday 11 January and artists will be informed of the outcome of their application by the end of the day on Friday 18 January. Criteria for selection will be based on:
How excited the panel are by the artists' articulation of their practice
Who is most likely to benefit from this opportunity
Expenses and travel bursaries can be made available to applicants who might face barriers to otherwise attend.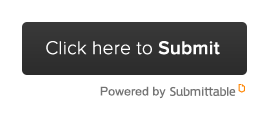 Running Time:
105 minutes
Accessible performances available: