Engine Room Lounge: Composers, Sound Designers, and Directors Speed-dating
22/08/2019 - 22/08/2019
A speed-dating session for composers, sound designers, and artists making music and sound for theatre, to meet with directors and theatre makers.
This event is in partnership with Echo Chamber. In January 2019, National Theatre of Scotland brought together artists making sound and music for theatre to share their experiences, and discuss career progression. The group have continued to meet and stay in touch under the name Echo Chamber.
DATE: Thursday 22 August 2019
TIME: 12:30pm – 3pm
LOCATION: Fringe Central, 11 Crichton Street, Edinburgh EH8 9LE
You can apply for Echo Chamber @ Engine Room Lounge through the following link on Submittable: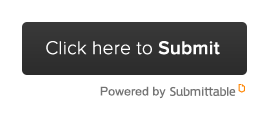 This event is part of Engine Room: Grounding.
ONE TO ONE MEETING AT ENGINE ROOM LOUNGE 2019
One to On meetings are also available to book on each day of Engine Room Lounge 2019.
Thursday 22 August 2019:
Karen Allan, Learn Producer (3:00pm, 4:00pm and 5:00pm)
Gemma Swallow, Technical Director (3:00pm, 4:00pm and 5:00pm)
Anna Hodgart, Engine Room Producer (3:00pm, 4:00pm and 5:00pm)
Please email EngineRoom@nationaltheatrescotland.com to book a meeting.
ABOUT ENGINE ROOM
Our Engine Room programme has our Theatre Without Walls ethos at its heart. We bring artists together to develop skills, networks and create new work at the greatest reach of their imaginations and ambitions.
From July to September, Engine Room will focus on resilience, acknowledging our roots, and the things that keep us grounded and centred, as part of Engine Room: Grounding
Running Time:
150 minutes