Collaborator Speed-Dating in partnership with Playwrights' Studio, Scotland
17/08/2018 - 17/08/2018
A collaborator speed-dating session for playwrights, those working with text, and directors interested in new writing. As spaces are limited and in order to best facilitate this session, there is a short application process to sign up.
Playwrights' Studio, Scotland is the nation's only arts organisation exclusively dedicated to the long-term support, development and promotion of Scotland's playwrights. We work actively and creatively with playwrights, connecting them with audiences and organisations, for the ultimate enrichment and enjoyment of the people of Scotland and beyond.
Applications can be made via Submittable.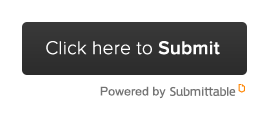 Also available on 17 Aug: National Theatre of Scotland team one-on-one surgeries
11am – 6pm: Anna Hodgart – Engine Room Producer
11am – 1pm: Laura Donnelly – Associate Casting Director
2pm – 6pm: Caroline Newall – Director of Artistic Development
2pm – 6pm: Lucy Deere – Artistic Development Project Manager
2pm – 6pm: Rosie Kellagher – Dramaturg
2pm – 6pm: Gillian Gourlay – Learning and Outreach Manager
Surgery spaces can be up to an hour in length and will be allocated on a first come first serve basis email engineroom@nationaltheatrescotland.com to book and please include a biography (200 words max) and a note of any access requirements.
In partnership with