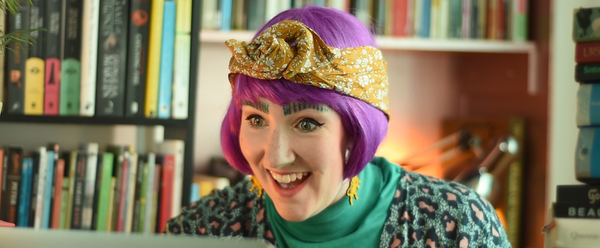 Grow Your Own Gesamtkunstwerk (GYOG!) - how to make a show in your house
A video series about how to make a show at home. Each episode focuses on a different area of the arts, building up each week, so that by the end of the series, you have all the ingredients to make a piece of theatre to be performed in your own home. Created and presented by Glasgow based arts enthusiast Veronika Velvette. Facilitated by Claire Eliza Willoughby and Rob Jones, GYOG! is also supported by Snap – Elastic.

For ages 7+

Share the Play Dates fun!
We'd love you to share the fun you're having with us. You can send your pictures and videos to us at: playdates@nationaltheatrescotland.com, tag us on social media or use the hashtags:
#PLAYDATES #PLAYATHOME
Creative Team
Play Dates celebrates and offers fee-based employment to talented freelance artists, technicians and practitioners, who work regularly behind the scenes on the creation of world-class Scottish theatre.
Play Dates offers a selection of curated online resources, including artistic demonstration videos, relating to previous National Theatre of Scotland projects, hosted for free online.
National Theatre of Scotland in association with Starcatchers and Imaginate.