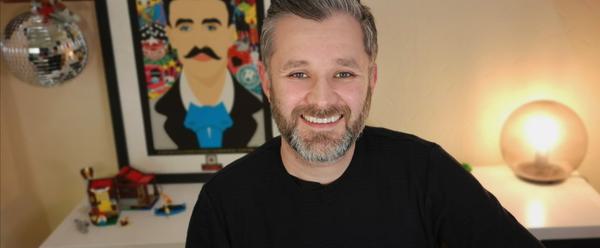 Connect, Create and Play
Connect, Create and Play is a series of videos by theatre artist Fraser MacLeod with games and exercises to do at home and suggestions on how to connect with friends online and have fun together, through platforms such as Skype, Zoom WhatsApp and Facetime. This series looks at how to get your voice working, creating your own unique tongue twister, playing games online with friends and family and how to create stories and share them by making your own stop motion movie.


For ages 8 +
Share the Play Dates fun!
We'd love you to share the fun you're having with us. You can send your pictures and videos to us at: playdates@nationaltheatrescotland.com, tag us on social media or use the hashtags:
#PLAYDATES #PLAYATHOME
Creative Team
Play Dates celebrates and offers fee-based employment to talented freelance artists, technicians and practitioners, who work regularly behind the scenes on the creation of world-class Scottish theatre.
Play Dates offers a selection of curated online resources, including artistic demonstration videos, relating to previous National Theatre of Scotland projects, hosted for free online.
National Theatre of Scotland in association with Starcatchers and Imaginate.