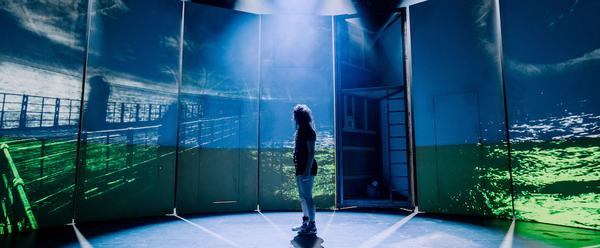 Develop Residencies
As the successor to the Engine Room Starter programme, the Develop residency aims to build and deepen relationships with artists. The chosen artists will submit a current project outline and how the £20,000 will enable them to progress with their work.
This year, The National Theatre of Scotland is focussing on work that explores climate justice (such as climate change, natural environment, sustainability, conservation, communities on frontline/ being hit hardest with extreme changes in environment) and work that is joyful and uplifting for audiences.
Furthermore, we were looking for work that has the potential to tour rural and remote village hall locations across the whole of Scotland and/or incorporating digital technologies into their projects as this aligns with our mission statement to create 'Theatre without walls'.
The National Theatre of Scotland would also like to thank the Esmée Fairbairn Foundation, who are supporting us in providing these opportunities.
We are excited to announce our chosen artists, and even more excited to see the work they create!
Thulani Rachia

Lorna MacBean - Hammer Acts

Etzali Hernandez- Hammer Acts

Lou Dear - Hammer Acts

The Honey Farm

Zoë Bullock
Supported by the Esmée Fairbairn Foundation