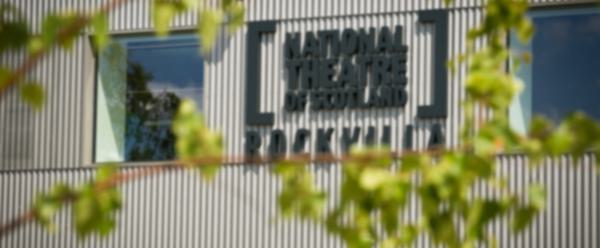 FAQs
Questions you may have on our application form questions, eligibility and application process.
What are the deadlines for application?

Discover residencies: Sunday 13th March 2022
If you need more time, and if you were waiting on materials like the Easy Read Guide you can send your application to us by 11.59pm on Tuesday 29th March 2022

Develop residencies: Monday 21st March 2022
If you need more time, and if you were waiting on materials like the Easy Read Guide you can send your application to us by 11.59pm on Tuesday 5th April 2022

If you have any more questions then please contact artistresidency@nationaltheatrescotland.com

What does 'first draft' mean?
We are using this term more in relation to development residences. It is a term we use talking about script and its the first completed version of the text Here we are referring to the stage the work is at. Normally a first draft isn't shared publicly. We are using first draft to describe what stage the work is at For e.g., a writer could have written text not complete, a choreographer could have some idea of the work and deviser could have some elements devised.
Tell us about you and how you make work?
A) Tell us about what you do here (i.e. a playwright, director, choreographer etc), and tell us about what type of work you make - this can include things like making musical theatre, site-responsive autobiographical performance, work responding to particular theme etc.
B) How do you reflect the experience and does it matter if there is another background (not a theatre maker)?
This question is open to help artists describe themselves in their own words. If you have a biography you can include that. If it feels relevant you have had background in other industry you can share that. If you are new to the performance industry and your application is more focussed on that. You can also submit supporting info, such as CV and that might be a chance to speak more about supporting roles. It is not a requirement.
Tell us about the idea or project you want to develop?
We know that this residency will allow you to explore and dive deeper into your idea, this question is asked so you can tell us what you hope to explore or make during your residency.
Tell us if you were awarded this money how you would spend it to achieve what you want?
We will work with you on managing your budget and what you can do with the financial resource. Here we are interested in seeing what you will spend the money on i.e. your fee, materials, collaborators etc. We have set fee rates which we expect you to pay yourself and any collaborators. We will work with all artists on budgeting their residency with our best practice rates. The basic daily rate for artist is £130.
For Discover I would be the only artist involved, and the money would be for materials and collaborators. Will this be an issue if I don't know how to allocate a sizable chunk of the budget?
We will support you with the budget, at this stage of the application process, you don't need to know the detail of how you spend it. It is fine for Discover that most of the budget will cover your time and we can look at how to spend the rest of the budget on costs.
For Develop the ideas are further along, for round 2 applicants will be able to have a meeting with us to talk through the idea. Before you start you don't need to know how you will spend it entirely. It is important that everyone is paid properly and this question is helpful in terms of thinking what scale of project is and being realistic with what can spend it on.

Application answers word count and length.
Please use the word count and time length for video and audio applications as a guide. You don't need to use the maximum length of time or word count, these are just approximations. These questions and answer word limits are based on written English language. We recognise for some applications that answers given in a different format may require some more words or time than may be needed in written English.
DISCOVER RESIDENCY – WHAT SPECIFIC DETAILS ARE YOU NEEDING FOR THIS?
You can tell us about the project and idea in your own words, it depends on the stage you are at and you can share as much as you want. If it has a target audience that is really great to include it. If you know this is a piece you want to do online include that. We talk about programme priorities so you can also mention how it speaks to them. If you are using new technology for example you can include that.
ON LIVED EXPERIENCE (PROGRAMME PRIORITY). WHAT DOES THAT REFER TO? SUBJECT OF AN IDEA OR IS IT ABOUT YOURSELF?
This is about personal experience of an artist. I.e Artists who have South Asian heritage, and as well as Artists who are disabled, deaf, nuerodivergent, have chronic illness, mental ill-health and other related conditions


Questions on Eligibility
Digital / Online
These residencies are for artists who work with digital mediums and want to make work in a non digital form. This is also for performance and theatre makers who want to use technologies and/or present their work in digital and online contexts.

What do you mean by "who has had more than 3 works which have been commissioned and fully funded – by a venue or company from it's initial development stage to professional produced production presented at on a main stage scale"?
We use main stage scale to refer to a production which has been presented in a venue with an audience of 250+ with a run of at least 1 week in a professionally funded production. This also refers to productions which have been commissioned by a venue or company from development stage all through to professionally produced production.
We know that projects are funded and supported in many ways, sometimes via Creative Scotland or the venue, here we mean that your show has been made and supported by one origination or venue throughout. Been fully funded to production stage in front of audience.
I'VE ALREADY HAD A SHARING CAN I APPLY?
Yes you can. if you have had a sharing you can still apply it is just because these residences are for those who haven't had work developed to full production yet. We recommend you share in the application, how this Residency would enable you to get the work to a 'first draft' stage.
I'VE ALREADY THE WORK PUBLICALLY BUT WOULD LIKE TO DEVELOP IT FURTHER, AM I ELIGIBLE?
If you want to do a slightly bigger version of a show, then we wouldn't prioritise, but if you wanted to develop it into something different then that would be eligible. We want to see you really developing your idea and craft.
CAN I SUBMIT TO BOTH DEVELOP AND DISCOVER
We encourage you to submit to just one. It worth thinking about your idea and what stage is at. If it's a new idea - discover is better whereas if you have had time to do some thinking and research on the topic but want to delve in we suggest you apply to develop. Don't submit to both as an individual artist or organisation. You can be named as collaborator in other people's application, but not possible to be lead artist in both applications.
Questions on the Project Idea
DO WE SELECT OUR CREATIVE TEAM?
We wouldn't have to choose the collaborators for artist residencies. We can suggest people who may be interested and could be a good fit for the project and can support by way of introductions. But if you have a team in mind then can add them to the application. You don't need to have identified the other collaborators before your project. If you have an idea about who you would like to work with, or the kind of roles you can add that. If you don't know about roles either that is ok. During the residency we will work with you to think about who you might like to work with during this process I.e performers in a room, dramaturg, filmmaker, consultations with other designers or experts in a particular field etc.
I'M WORKING ON DEVELOPING A PROJECT COMMUNITY FOCUSSED AND WOULD NOT GENERATE A PERFORMANCE. WOULD THIS STILL BE ELIGBLE?
Yes, these can also be for community focused ideas. We are really open with what performance work means, it would be live art for example. or a closed performance for community, site specific or more traditional plays.
CAN PLAYWRIGHT APPLY AND IF SO WHAT IS NEEDED IN THE FORM?
Yes, you would just talk about your idea and depending on what you apply to talk about the stage of project. We are looking at how doing this residence can help make your idea the next stage.
ARE THERE LIMITATIONS ON WHAT MATERIALS CAN BE? FOR EXAMPLE PROPS OR RENTING TECH?
In terms of limitations, it would be a conversation we would have with artists to see what feels best. Money could be put to costume, props, tech equipment, software, collaborators and also be used as cost to attend something. However, we have lots of things in house (such as equipment, props) which can be borrowed and used during the residency.
We also have a separate budget for access for the artists in residency. This means that as an artist you do not need to include your individual access needs into your budget. This is a separate pot of money for these costs.
IF A PROJECT HAS A PRODUCER ATTACHED IS THIS AN ADVANTAGE OR DISADVANTAGE?
It is neither an advantage nor disadvantage. If this is something that you have been working on and have an idea - for e.g. places you would want to tour to, you can include the venues. Only thing we are considering is it is at a first draft stage I would say you would still be eligible to apply.
CAN WE WORK WITH COLLABORATORS NOT BASED IN SCOTLAND?
Yes you can. The lead artist should be based and working in Scotland. We would speak to you to talk about how may work with these collaborators for residency and what that would look like and may need.
Questions on Artist Residencies Process & Project
AT THE END OF DISCOVER RESDIENCY, ARE YOU EXPECTING A COMPLETE SCRIPT OR JUST CONCEPTS?
No we wouldn't be expecting a complete script. If there are some concepts and ideas behind the work, there might be text you can share, maybe a first draft but not complete. Those in residences will work with each artist to get their projects to a point. With discover there is only 10 days so realistically we feel there isn't enough time to have a finished script within that time.
DOES NTS PROVIDE USE OF SPACE?
Yes, we have space in Glasgow but also it might not be possible to do residency in Glasgow so we will cover space hire for local space. Anything outwith that might need to come out of the budget. We would look at that individually. For the form you don't need to know or include the space hire cost.
Who is on the panel?
The external panel of creatives are:
Lesley Anne Rose
May Sumbwanyambe
Raisah Ahmed
Rosie Priest
Sandra Alland
The internal panel are:
Caroline Newall – Director of Artistic Development
Jackie Wylie – Artistic Director
Nelly Kelly – Artist Development Co-ordinator
Paul Fitpatrick – Director of Creative Engagement
Rhea Lewis – Artist Development Producer
I have a project or idea I would like to talk to National Theatre of Scotland about.
We are committed to working with and supporting Scotland's artists throughout the year, and there's lots of ways you can get in touch with us to talk about your work!
Artists and companies can submit an idea or play to us for Research and Development or production consideration at anytime. For more information and links for submissions click here.
If you don't yet have a relationship with us and would like us to begin connecting with you, you can let us know about any upcoming work we can attend (including works in progress, scratches etc) by emailing: invitations@nationaltheatrescotland.com
I have a question not listed here
Watch our Artist Residency Webinar recording here to learn more about the programme. Still need help? Send your questions to artistresidency@nationaltheatrescotland.com

---
Supported by the Esmée Fairbairn Foundation