Writers' Development
We are always on the lookout for brilliant writers with a strong theatrical imagination and an eye for urgent and compelling subject matter.
We create our programme of work by building relationships with exciting artists over time, offering support and development with a longer-term ambition that a new writer's work will reach the stage.
Breakthrough
Our annual Breakthrough initiative is a paid writing residency, run in partnership with A Play A Pie And A Pint.  It offers two writers who haven't yet received a professional production bespoke dramaturgical support and the opportunity to write a play for Oran Mor's lunchtime theatre.  We recruit these writers through the script reading programme and every eligible writer whose play is recommended by the script reading panel will automatically be considered and contacted separately if shortlisted.
Our Breakthrough Writers in 2018 are Gerry Griffin and Kevin P. Gilday. Find out more.
Script Reading Programme
Overseen by our Dramaturg, the Script Reading Programme is operated by a team of highly-skilled script readers with many years of experience in working with playwrights.
They read each script submitted to us in full and recommend those that have most impressed them for further reading and recognition within the Artistic Development team. If the script has not been recommended we will respond to the writer at this point, informing them of the reader's decision.
It's unusual for us to produce a play submitted to the script reading programme as we generate new plays for production through the offer of a commission to writers with whom we have already built a relationship over time.  This programme is one of our key means of identifying writers with whom to begin building those relationships.
As the primary purpose of the script reading programme is to identify promising artists for future talent development, we do not automatically issue feedback to writers unless they have been recommended for further recognition within the Artistic Development team.  If you are seeking detailed dramaturgical feedback we recommend that you submit your script to the Playwrights' Studio, Scotland script reading programme.
All plays must be sent to us via our online submissions portal.  We are unable to accept or acknowledge scripts mailed to us in hard copy unless under special circumstance.
To submit a play and to read our guidelines, please click below.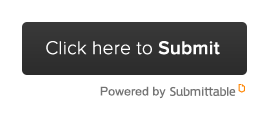 If you have any queries about submitting your play, check our guidelines or email us at scripts@nationaltheatrescotland.com