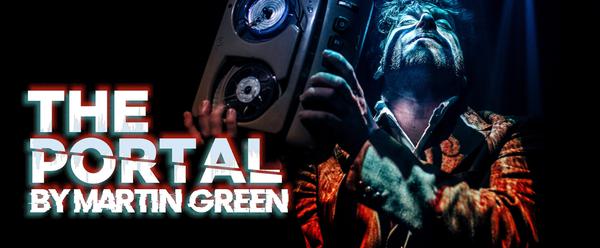 Listen Now
A new podcast for unusual times.
Lose yourself in a story of obsession, 40 years of nightlife and 4,000 years of human connection.
In The Portal Martin Green, Wils Wilson, and David Greig have woven together a tale of love, music, drugs and deceit over 12 episodes available on all good podcast platforms free of charge from 25 September.
A story where two obsessive sound-recordists, and lovers torn apart by circumstance; Etteridge and Angela left us the most incredible collection of 20th century documentation ever made.
From 1947 to 1988 they never met. They recorded any and every aspect of London nightlife, from war-time dance-halls to the legendary M25 raves. But these recordings never saw the light of day until they were discovered in 2016.
Why did they keep these tapes secret? Because for 40 years these parted lovers had been leaving messages for each other in these recordings, a dark, dark story left for us to piece together.
Listen now on
Apple Podcasts, Spotify, Youtube, Deezer, Soundcloud, Acast
Two episodes will be released every Friday until 30 October

Written and Composed by Martin Green
With musical contributions from James Holden, Radie Peat and Brìghde Chaimbeul.
Directed by Wils Wilson, Sound Design by Eloise Whitmore and Dramaturgy by David Greig
Cast includes Dylan Read, Anna Russell Martin & Alison Peebles
Commissioned and presented with National Theatre of Scotland, Edinburgh International Festival, Southbank Centre, Oxford Contemporary Music, Bristol Music Trust, Shetland Arts, The North Wall, MacArts Galashiels and funded by Creative Scotland.
The album
An album will also be released on 25 September made up of the music which makes The Portal. Composed by Martin Green it also features the contributions from James Holden (WARP/Border Community), Radie Peat (RTE Folk Singer of the Year), Brìghde Chaimbeul (BBC Folk Award winner) and Kate Young (BBC Folk Award Winner).